Business Gets Better with ZKTeco's POS Terminal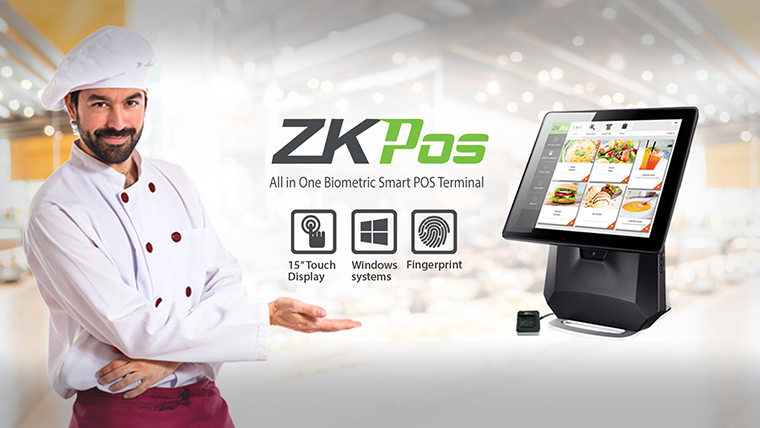 Managing retail stores requires administrative and marketing skills. In addition to knowing the inventory information along with the monthly sales report, POS Solution is a helpful way to run your store smoothly. The Point of Sales (POS) system has become popular in the world as well as in the country to manage everything quickly and without any hassle.
If you are a businessman, then ZKTeco 's POS system with a combination of advanced hardware and software will reduce your workload a hundredfold. This system will give you 100% guarantee to prevent theft and accountability of employees including easy payment of bills to the customer. ZKTeco is introducing high quality and modern POS terminals and POS peripherals with speed and reliability for all industries.
POS terminal
A point of sale (POS) terminal is basically a hardware system for processing our business transactions. Where the credit and debit card information are embedded in the hardware through a software. When a credit or debit card is used to pay for something, a conventional point-of-sale (POS) terminal first collects card information to check the customer's adequate funds, transfers money and records sales transactions, prints a receipt or emails or sent to the buyer via SMS. Security device maker ZKTeco has a variety of POS terminals. Their specialization lies within 'Biometric'; by providing stable security as well as reliability on every aspect.
ProMerc-100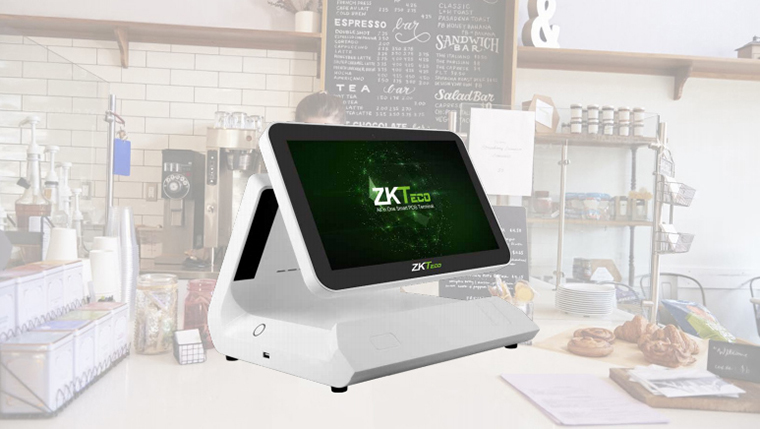 This is the POS terminal of facial recognition technology. It is commonly used in cafeteria management. The device has two 11.6-inch displays. And it is managed on Android operating system. If you wish, you can work in this terminal by selecting Fixed Value Mode, Product Mode, Amount Mode, Counting Mode and Offline Mode. This system allows you to connect to TCP / IP or WiFi Internet. At the same time small ticket printers can be attached to it. You can also integrate food ordering here. With facial recognition technology it can accurately cut fees. As a result, you can enhance the dining experience without any hassle.
The ProMark-100 device has 16 CPUs in Cortex, 2 GB DDR3 RAM, 8 GB ROM, Android 6.0 operating system. Two 11.6-inch touchscreen displays, a 2-megapixel camera, two USB and other ports for both the customer and the user. The standard can do facial recognition up to three thousand and optional up to 10 thousand. The device can be operated at 12 volts or 5 amperes.
ZKH200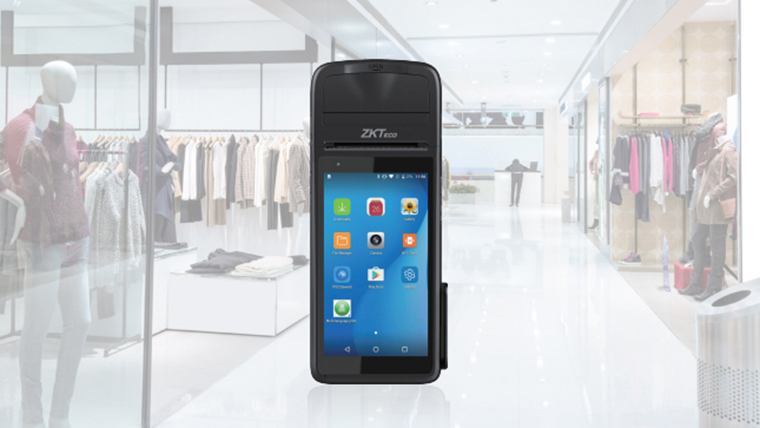 This nifty little handheld device of ZKTeco is an amazing one. Anyone can easily manage any business with this device. This handheld POS comes an operating system used in the device is Android 7.0. There is a 1.3 GHz CPU on the MTK MT6560 quad-core Cortex. DDR3 1GB RAM and 8GB Flash. 5.5-inch HD LED screen with a maximum resolution of 1280 x 720 pixels. It has a capacitive multitouch screen. The best part of this All-In-One device is its portability: one person can easily carry and operate. This POS terminal device also has a fixed focus camera, speakers, input microphone jack, 3G 4G supported network, WiFi, Bluetooth 4 technology. The battery is 8.5 volts / 5200 mAh. The ZKH200 is capable of printing 60 millimeters per second on 56 mm wide paper. It is even capable of printing 50 kilometers in printing life.
POS peripheral
ZKTeco provides peripheral terminals as a one-stop solution provider and professional ODM supplier. These include printers, cash drawers, barcode scanners.
ZKB208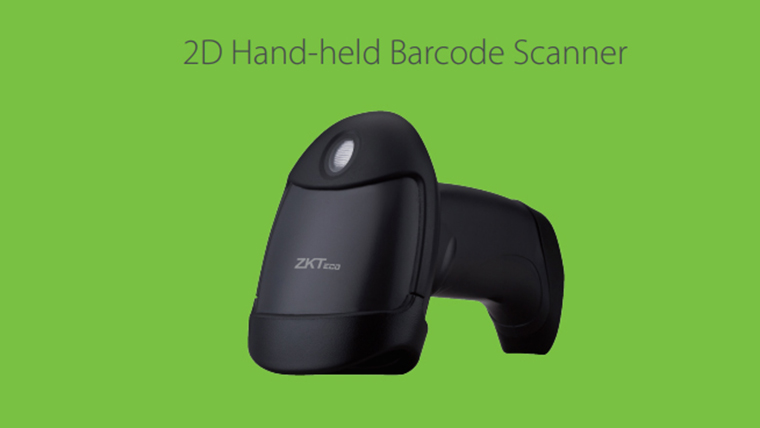 The ZKB208 is a small two-dimensional scanner with integrated lens and decoding functions. It has high capacity decoding rate and ultra-low bar. ZKB208 has several features. It can detect all types of one-dimensional barcodes and two-dimensional barcodes. Its ability to detect barcodes on mobile devices and computers is much higher. It is available in white and black. The ZKB208 device is fire resistant, water resistant, and even has no fear of electric shock. All in all, this device can be one of the most helpful for you to conduct business. The device uses standard 10-core RJ45 interface, USB-HID interface, USB analog serial port, Ultra interface and HD-POS interface.
ZKC0408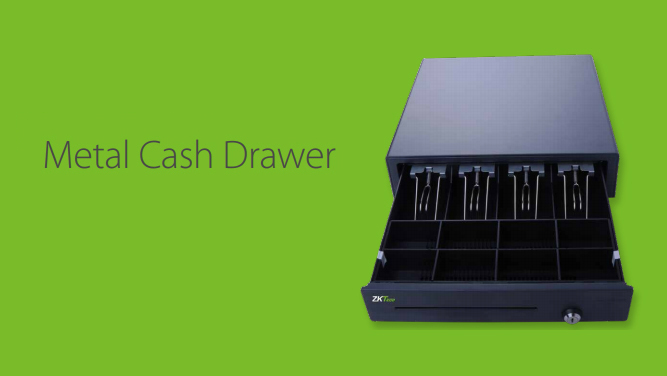 Another device in the POS peripheral is the cash drawer. The metal cash drawer of ZKC0408 model will change the experience of using your POS devices. In this drawer you will find four note and eight-coin spaces. There is also a check slot. It can be locked in three positions. There is also a system to hold money in the drawer with standard clips. There are again two variants of this drawer of ZKTeco. The black drawer is made of cold press steel plate and the drawer is made of ABS plastic. 410 mm wide, 420 mm long and 100 mm high, this drawer has a gross weight of 7.5 kg and a net weight of 5.8 kg.
ZKP8001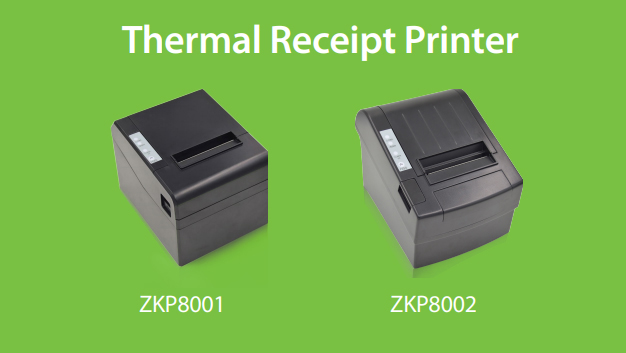 The ZKP6001 is basically a thermally responsive printer. It can print up to 300 millimeters per second. Its printing capacity in TAP is up to 100 km. Can be printed via cable, Ethernet, USB, Bluetooth, WiFi with the device. It can be used on Windows 2000, 2003, XP, Vista, Windows 7, 8, 10, Linux compatible with Epson and Samsung.
ZKPOS Restaurant Software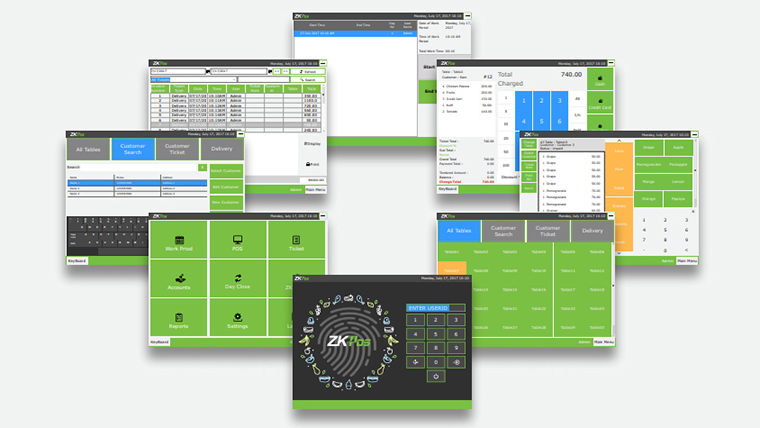 To make your restaurant business easier, ZKTeco's POS solution includes restaurant software. Customers can order food very easily and quickly with the software. At the same time there is no need to worry about its security as it has biometric fingerprint. From a user's point of view, the UI and UX of this software is really superior. It comes with an excellent portal module to `Login'which offers ease to user login with fingerprint or username & password. It also offers ease of use in creating new users, cashier login, correspondent user, work period, billing creation. This module is divided into three sections: Tickets Sections, Departments and Products Sections and Payment Sections. It also has options to do customer search, payment & discount selection, accounting details etc. It also comes with a feature of Day Close: This module is important to the administrator for close the current day sales. This module is fully controlled by administrator. It helps to find the difference between billed and received amount of each user for the current closing day.